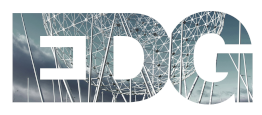 Elliott Duffy Garrett Solicitors
What a way to start to 2019!
In January this year, Pretty 'n Pink were excited to be contacted by Ian McFarland, who is part of the charity/fundraising team in Elliott Duffy Garrett Solicitors. Ian advised that they had a charity partner for each calendar year and for 2019 they had chosen us as the charity partner.
Sainsbury's Kennedy Centre Belfast Charity Partner 2018/2019
Sainsbury's Kennedy Centre have been supporting Pretty 'n Pink since August 2017 when we their nominated Charity of the Year. The first year saw various fundraising events taken place within the Sainsbury's store at the Kennedy Centre with the support of the staff and the customers. The first year as charity partner we raised £17,277.00.
Lord Mayor of Belfast Chosen Charity
In June 2018 Pretty 'n Pink was chosen as one of the Mayoral Charities for 2018 by the Lord Mayor of Belfast Councillor Deidre Hargey.