The Pretty 'n Pink Shower Cards shows women and men what to look for when it comes to spotting possible breast cancer.
The waterproof card has been developed in conjunction with the Public Health Agency and is perfect for keeping in the bathroom as a reminder to check yourself regularly.
The card offers top tips and images highlighting key symptoms.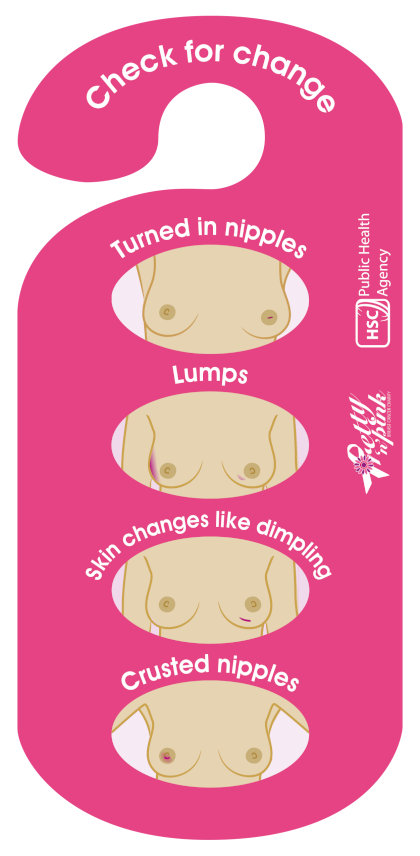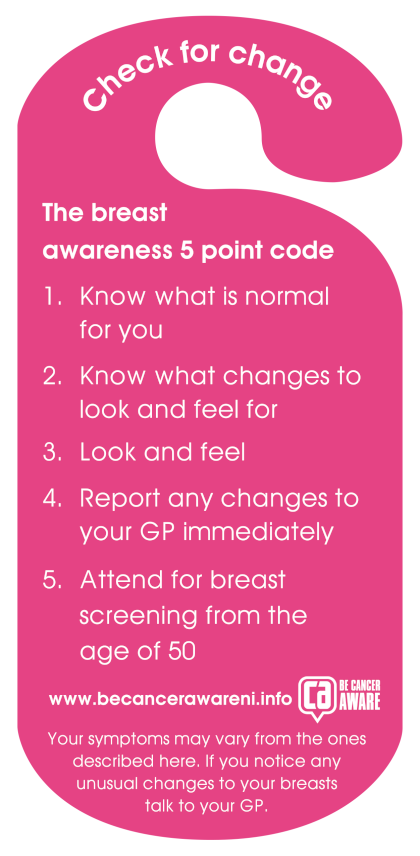 Common symptoms to look out for include:
Appearance – a change in size or outline of either breast, especially those caused by arm movement. Any puckering, dimpling or redness of the skin. Veins that stand out more than usual
Feelings – pain or discomfort in one part of either breast or in your armpit particularly if new and persistent
Lumps – any lumps or thickening in either breast that feels different from the other breast. Any swelling or lumps under your armpit or around your collarbone
Nipple change – a nipple that has become pulled in, changed shape or shows signs of any discharge, bleeding, rash or crusted, flaky skin
The cards are free of charge and can be obtained by getting in touch with Pretty 'n Pink on 02890 347780 or get in touch with a member of our team.