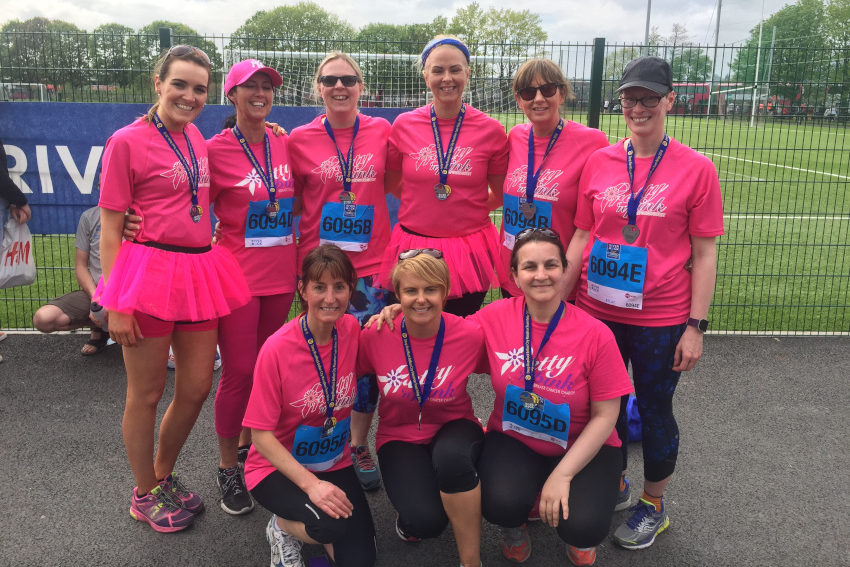 Deep RiverRock Belfast City Marathon 2019
Join #TeamPink for the 38th Deep RiverRock Belfast City Marathon and Wheelchair Race in 2019! This is the first time the event will be held on a Sunday.
2019 will see a massive year of positive change for the event including a brand new flatter faster marathon route, encompassing all four corners of the City. The awesome Belfast crowds are guaranteed to spur you on through your 26.2 mile challenge!
Starts at 9am at Stormont
You must be over 18 years of age on 5th May 2019 to enter
This event complies with road closure legislation and must be completed inside 6 hours
Final entry deadline of midnight on 12th April 2019
There is something to suit everyone in the Belfast City Marathon 2019:
Marathon Run
Team Relay
Fun Run
Wheelchair Race
8 Mile Walk
Why Pretty 'n Pink needs your help!
Pretty 'n Pink is the only registered Breast Cancer Charity here in Northern Ireland. We provide financial help and support to patients with breast cancer through our Pretty 'n Pink support fund.
Breast cancer is the most common form of cancer diagnosed in females in Northern Ireland. Each year approximately 10 men will also be diagnosed with breast cancer.
Once you have successfully registered to run for Team Pink in this year's Belfast City Marathon, then please contact our office on 02890 347780 for your Pretty 'n Pink fundraising pack.
Please make sure you contact our team before Monday 29th April 2019 to guarantee your #TeamPink pack.
Enter now to register for #TeamPink: www.belfastcitymarathon.com
If the Belfast City Marathon is not for you then join our Cheering Squad volunteer team and unite with our team of runners in the fight against breast cancer.
We are looking for some enthusiastic, outgoing people to be a part of our Team Pink Cheering Squad. All you have to do is shout, cheer and make a lot of noise to help motivate and support Team Pink towards the finish line.